Arhitektura i urbanizam journal: Bibliometric analysis
Časopis arhitektura i urbanizam - bibliometrijska analiza
Authors
Milinković, Milena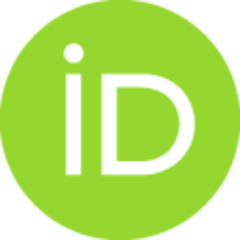 Article (Published version)

Abstract
The paper presents the research based on an analysis of bibliometric indicators with the aim to indicate the main characteristics and importance of the scientific journal Arhitektura i urbanizam. The paper provides a timeframe for the publication of the journal in the period 1994-2018, as well as a list of editors-in-chief and technical editors. It also points out an increasing visibility of articles available in the electronic databases in a format of a full-text, as well as the significance of electronic publishing. The data on the number of published papers, categorization of papers, number of authors, affiliation of authors, average number of references per paper, keyword frequency, as well as language in which articles were published, were analysed for the period between 2009 (from issue 26) and 2018 (to issue 46), and the obtained results are shown in the accompanying tables and graphs. In the considered period, 250 authors, out of which almost all were from Serbia, published 139
...
categorized single-authored (49.64%) and co-authored (50.36%) papers. The average number of references per article was 22.27. The analysis of keyword shows that the most frequent themes dealt with in the articles were in the fields of architecture, climate change and sustainable development. The research was carried out through a direct insight in all journal issues, thus achieving the authenticity of the presented data. The obtained results, as well as the categorization of the journal by the Ministry of Education, Science and Technological Development of the Republic of Serbia, confirm the role and importance the Arhitektura i urbanizam journal has amongst the researchers in the fields it covers, but also point to the need for bilingual publication of articles, thus providing a greater international visibility, enabling the inclusion of reviewers from abroad and attracting a greater number of foreign authors.
Radom je predstavljeno istraživanje koje se zasniva na analizi bibliometrijskih pokazatelja, a sa ciljem da se ukaže na osnovne karakteristike i značaj naučnog časopisa Arhitektura i urbanizam. Dati su vremenski okvir izlaženja časopisa od 1994. do 2018. god. i prikaz glavnih i tehničkih urednika, a ukazano je i na sve veću vidljivost radova dostupnih u elektronskim bazama u formatu punog teksta, kao i na značaj elektronskog objavljivanja. Zatim su, za vremenski period od 2009. (od broja 26) do 2018. god. (do broja 46) analizirani podaci o broju objavljenih radova, njihovoj kategorizaciji, broju autora, afilijaciji autora, prosečnom broju referenci po radu, o učestalosti pojavljivanja ključnih reči i jeziku na kom su radovi objavljeni, a dobijeni rezultati su izneti u pratećim tabelama i grafikonima. U posmatranom periodu 250 autora, od kojih su gotovo svi iz Srbije, objavilo je 139 kategorizovnih radova, jednoautorskih (49,64%) i koautorskih (50,36%). Prosečan broj navedene literature
...
po radu iznosi 22.27 referenci. Na osnovu analize ključnih reči utvrđeno je da se najčešće zastupljene teme obrađivane u tekstovima odnose na arhitekturu, klimatske promene i održivi razvoj. Istraživanje je sprovedeno neposrednim uvidom u sve brojeve časopisa, čime je obezbeđena verodostojnost navedenih podataka. Dobijeni rezultati, kao i kategorizacija časopisa od strane Ministarstva prosvete, nauke i tehnološkog razvoja Republike Srbije, potvrđuju ulogu i značaj koji časopis Arhitektura i urbanizam imaju među istraživačima iz naučnih oblasti koje ovaj časopis pokriva, ali i ukazuju na neophodnost dvojezičnog objavljivanja radova koje bi obezbedilo veću međunarodnu vidljivost, omogućilo uključivanje recenzenata iz inostranstva i privuklo veći broj inostranih autora.
Keywords:
bibliometric analysis / scientific journal / Arhitektura i urbanizam / bibliometrijska analiza / naučni časopis / Arhitektura i urbanizam
Source:
Arhitektura i urbanizam, 2018, 47, 7-24
Publisher:
Beograd : Institut za arhitekturu i urbanizam Srbije