Small and Medium Towns of Central Serbia - Standpoints and Assumptions on Development Perspectives
Authors
Spasić, Nenad
Petrić, Jasna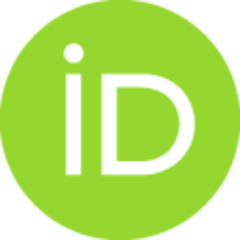 Filipović, Marko
Contributors
Spasić, Nenad
Petrić, Jasna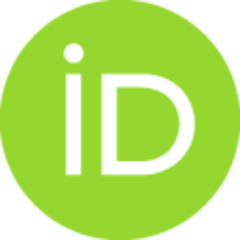 Book (Published version)

Abstract
The role of lower‐order urban centres in national and regional development constitutes an important subject of debate. In the field of contemporary urban research, small and medium‐sized towns are gaining importance because they build a very important link between big cities and rural areas. Obviously, "small" and "medium" generally refers to the size in terms of population of the towns. However, these are highly subjective qualifications, whose concrete meaning depends on the considered national urban system. As the official statistics in Serbia does not recognise categorisation of urban settlements on small, medium or big, for the purposes of analyses presented in this Monograph we have adopted the conditional categorisation of urban settlements in Central Serbia, which corresponds to categorisation applied in some previous research on small and medium‐sized towns of the post‐World War II Serbia. Attention was paid to development of these settlements in Central Serbia in the two peri
...
ods: 1948‐1981 and 1981‐2002, since they are marked by different socio‐economic aspects of urbanisation. A body of work in this Monograph treats demographic and economic changes which featured Serbian urban settlements of different categories especially in the period 1948‐1981 (primary urbanisation process) when rural‐to‐urban migrations were mostly expressed, and when small towns in particular were the first "dam" for rural emigrants flows. Although it may seam at first glance that the urban settlements' distribution in the settlement network of Central Serbia has been satisfactory, the discord between the number of inhabitants in Belgrade as the capital city and other urban settlements points to the issue of sharp division between the centre and the periphery. Small and medium‐sized towns of Central Serbia marked a noticeable population growth in the period of the primary urbanisation, but most of all they had the fastest rate of GNP growth and very high employment rates. However, starting with the economic downturn of the country in the 1990s, when a significant concentration of political and economic power happened in Belgrade, many of these settlements have gone through stagnation. It has to be stressed that as in other countries, a number of smaller and particularly medium‐sized towns of Central Serbia have strong roots in the secondary sector which has particularly suffered because of present global and national economy conditions. In such context the question is why do we take an interest in small and medium‐sized towns now or why at all? Firstly, the renewed interest in these urban settlements in Serbia as in other European countries is that, despite being neglected in the past, they are perceived to play quite different roles along the continuum from centre to periphery. With this in view, it is important to clarify the diversity of roles that small and medium sized towns have in relation to their surroundings. Many of them may seem insignificant at a European or even at a national level, whereas at regional and local level they may be of reasonably large importance, like centres in more remote, rural, mountain and peripheral areas. The role might differ regarding the geographical context of a town (being linked with a big city, or part of a functional cluster of small and medium‐sized towns, or the only urban settlement in a region); the economic performance; the function and size of the town; or other aspects, e.g. accessibility or specialisation in certain sector of activity. The knowledge of the role of small and medium‐sized towns needs to be explored to a much larger degree in order to formulate adequate policy recommendations – both at EU and national level, which on one hand can support existing positive development and on the other hand can assist small and medium‐sized towns in decline in diverting present negative development trends. Small and medium‐sized towns of Central Serbia have a potential to become sustainable, but only if urban networks are developed between these smaller urbanities and also among them and bigger cities. In other words, a key factor for the future existence and development of these towns is cooperation and new and more efficient types of governance and urban policy. This work aims to offer an incentive for further research on small and medium-sized towns in our country by provision of fundamental theses requiring more thorough investigation in particular contexts.
Keywords:
urban settlements / Central Serbia / small and medium-sized towns
Source:
2007
Publisher:
Belgrade : Institute of Architecture and Urban & Spatial Planning of Serbia
Projects:
(2006-2010) Održivi prostorni razvoj gradova Srbije, TR 6500
ESTIA - SPOSE European Space - Territorial Indicators and Actions for a Spatial Planning Observatory Platform in South-Eastern Europe, INTERREG III B CADSES Programme, 3B036, 10/2003 - 03/2006
PLANET CENSE - PLAnners NETworks for CENtral and South-Eastern Europe, INTERREG III B CADSES, Neighbourhood Programme, 3B077, 11/2003-10/2006
Note:
IAUS Monograph No. 55, November 2007.