Одрживи развој и коришћење ресурса у индустрији Србије
Sustainable development and the use of resources in Serbian industry
Authors
Зековић, Славка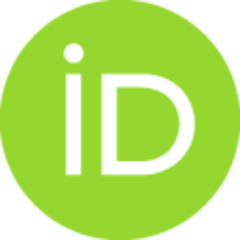 Book part (Published version)

Abstract
In the paper the theoretical assumptions and politics of sustainable development of industry is analysed, from the point of view of natural resources and environmental protection with the special emphasis on the industrial development in Serbia. One is pointing out to the greater importance of the production efficiency growth of resources, as the main mean for a achievement of a sustainable development in the context of the concept of a more intensive use of materials and services, related to the measurable entity (MIPS concept) is presented for each activity of productive firm related to the increase of eco - efficiency. One is indicating the basic problems and characteristics of industrial development in Serbia related to aspects of environmental protection and the use of natural resources. It is concluded that the existing level of industrial development is characterised by the low efficiency of use of the certain nonrenewable resources, especially the gray lignite and stone coals,
...
masute and natural gas. One is indicating the disbalance between dynamics of industrial production, GDP achieved in the industry and consumption of energy resources, and basic resources, which is more present in the so-called material resources and energy extensive industrial fields, mainly linked to energy resource and intermediary sectors. It is concluded that inefficiency of use of water in the industry and mining has a territorial expression - spatial uneveness and efficiency of use of this resource, because of approximately 84% of use of water in these industrial activities is taking polace in the river basin of Danube, 10% in the river basin of Drina, 2,2% in the river basin of Sava and approximately 2% in Morava river basin.
Keywords:
efficiency / industrial development / use of resource / sustainable development / Serbia
Source:
Коришћење ресурса, одрживи развој и уређење простора - књига 2, 1997, 265-288
Publisher:
Београд : Институт за архитектуру и урбанизам Србије
Projects:
09Т10PТ2 "Рaциoнaлнo кoришћeњe рeсурсa и пoтeнциjaлa прoстoрa - пoлaзиштa зa стрaтeгиjу одрживог развојa Србиjе"', 1996-2.000.
Note:
Уредник: Ненад Спасић
Посебна издања 35