Neighbourhood Attachment in Central and Peripheral Areas of Belgrade: Evidence from Stari grad and Kaluđerica
L'attaccamento al quartiere nelle zone centrali e periferici di Belgrado: Evidenze da Stari grad e Kaluđerica
Navezanost na naselje v centralnih in perifernih področjih Beograda: Dokazi iz naselij Stari grad in Kaluđerice
Authors
Petrić, Jasna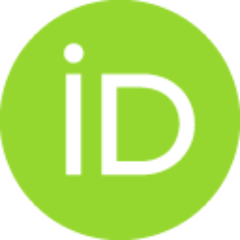 Article (Published version)

Abstract
The focus of this article is on two typical inner urban and peripheral neighbourhoods in the city of Belgrade, e.g. Stari grad and Kaluđerica, which are comparatively analysed in terms of their residents' appreciation of the neighbourhood's social and physical environment, and development of bond and sentiment towards these neighbourhoods. By employment of a questionnaire survey analyses, the aim of the paper is to investigate individual (or group) of factors which mostly influence the components of neighbourhood attachment in the presented case study areas of a city undergoing a post-socialist transition.
Il focus di questo articolo e su due quartieri, un interno urbano e un periferico, tipici nella citta di Belgrado, ad esempio, Stari grad e Kaluđerica, che sono analizzati e comparati in termini dell'apprezzamento dell'ambiente sociale e fisico dei quartieri dai loro residenti, e dello sviluppo di legame e il loro affetto verso questi quartieri. Applicando un'analisi dell'indagine via questionari, lo scopo del lavoro e quello di esaminare i singoli (o multipli) fattori che influenzano di piu' dei componenti di attaccamento verso il quartiere nelle aree presentate come i casi di studio di una citta nella fase di transizione post-socialista.
Članek izhaja iz vprašanja kako se občutek skupnosti in evaluacija skupnosti, kot dve komponenti navezanosti na naselje, spreminjata odvisno od socio-ekonomskih značilnosti prebivalstva, kakor tudi od različnih vrst fizičnih okolij. Raziskava temelji na dveh študijah primera mestnega in primestnega tipa v mestu Beograd. Metodologija, ki je bila uporabljena pri raziskovanju, je metodologija družbenih raziskovanj, pri čemer so bili podatki zbrani z metodo vprašalnika. Statistične analize (T-test in Pirsonova korelacija) so opravljene s pomočjo programa SPSS. Rezultati so pokazali, da prebivalci mestnih naselij kažejo višjo stopnjo skupne navezanosti na naselje v katerem živijo glede na prebivalce primestnih naselij. Pokazalo se je, da osebne spremenljivke ali one v zvezi s stanovanjem v manjšem obsegu vplivajo na občutek skupnosti in evaluacijo skupnosti kot fizično okolje in percepcija tega okolja. Poseben rezultat te raziskave predstavlja značilna zmerna do visoka pozitivna korelacija
...
med zadovoljstvom s sistemom javnega prevoza in evaluacijo skupnosti v naseljih v katerih je bila izvedena anketa. Ta rezultat bi lahko vplival na prihodnjo politiko k bolj ambicioznim in bolj trajnostnim (pri)mestnim okoljem.
Keywords:
attachment / survey / neighbourhood / urban / suburban / attaccamento / indagine / quartiere / urbano / suburban / navezanost / anketa / naselje / mestno / primestno
Source:
Annales-Anali za istrske in mediteranske študije-Series Historia et Sociologia, 2017, 27, 2, 295-308
Publisher:
Koper : Zgodovinsko društvo za južno Primorsko / Capodistria : Società storica del Litorale
Funding / projects: