Pitanja evaluacije i integrisanosti ključnih sektorskih politika i projekata u strateški okvir državnog prostornog plana
The issues of evaluation and integration of key sectoral policies and projects within a strategic framework of the national spaial plan
Authors
Zeković, Slavka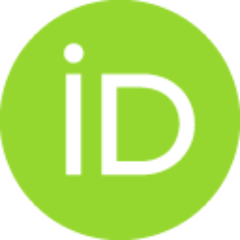 Book part (Published version)

Abstract
U radu je ispitivana međuzavisnost i koordinacija sektorskih politika i projekata u okviru prostornog planiranja, kroz koncept i perspektive teritorijalne kohezije na nivou razvojnih projekata, utvrđivanje teritorijalnih uticaja sektorskih/razvojnih projekata upotrebom procedura i alata TIA, uz empirijsku analizu problema usklađivanja nekih sektorskih politika sa okvirom Prostornog plana Republike Srbije (PPRS), kao i predlog smernica za unapređenje integrisanosti politika i projekata u okvir državnog prostornog plana. U radu je analiziran metodološko-istraživački kontekst za strukturne i kohezione politike kao rezultat "teritorijalne kohezije". Konstatuje se da je za izučavanje i evaluaciju teritorijalnih implikacija razvojnih projekata neophodna primena podesne "strateške optike", među kojom i unapređenje TIA (Territorial Impact Analisys) alata razvojne politike za teritorijalnu koheziju. Ocenjuje se da je u Srbiji donet veći broj opštih i sektorskih strategija, Prostorni plan Repub
...
like Srbije 2010-2014-2020. i Program implementacije PPRS 2011-2015., i da su ovi strateški dokumenti uglavnom usaglašeni sa evropskim obrascima u delu opštih pristupa i unekim pojedinačnim sektorskim domenima. Zaključuje se: (1) da sa stanovišta ukupnog teritorijalnog razvoja i usklađenosti sektorskih politika oni nisu dovoljno kompatibilni, (2) da nisu na adekvatan način inkorporirani u PPRS, (3) da nisu prilagođeni novim kontekstualnim promenama u okruženju i u ekonomiji zemlje izazvanim produženom ekonomskom i finansijskom krizom s obzirom da uglavnom ne nude dugoročna rešenja za izlaz iz postojeće situacije bremenite brojnim razvojnim, strukturnim, socijalnim, regionalnim, ekološkim problemima, (4) da u njima najčešće nisu elaborirani upravljački mehanizmi i obnoviteljske snage tako da je njihovo ostvarivanje u praksi skopčano sa ogromnom neizvesnošću i rizikom. Ocenjuje se da je utvrđivanje sektorskih prioriteta u dokumentima prostornog planiranja osnovni način koordinacije sektorske i teritorijalne politike razvoja u Srbiji, da ovakav izbor prioriteta predstavlja "selektivni pristup koordinaciji" i da bi veću uspešnost imala izgradnja i primena institucionalnih aranžmana. Zaključuje se da su potrebne promene u integraciji sektorskih politika i projekata u okvire državnog prostornog plana, odnosno odgovarajuća prilagođavanja strateškog planiranja prostora u Srbiji. Na osnovu empirijske analize osnovnih problema usklađivanja dela sektorskih politika sa strateškim okvirom PPRS, predlaže se jedna skica za unapređenje integrisanosti politika i projekata u okvir državnog prostornog plana koja podrazumeva modernizaciju ("evropeizaciju") planiranja, kao i tzv."multi sektorski horizontalni pristup" i primenu analize regulatornih uticaja (RIA- Regulatory Impact Analysis).
This paper examines the relationship and coordination of sectoral policies and projects in the spatial planning framework, through the concept and perspectives of territorial cohesion at the level of development projects, by determination of territorial impacts of sectoral/ development projects with application of TIA procedures and tools, by empirical analysis of the issues of coordination between certain sectoral policies within the Spatial Plan of the Republic f Serbia (SPRS) framework, as well as by proposal of guidelines for improvement of policies and projects' integration in the framework of the National Sptial Plan. The paper analyses the methodological‐research context for structural and cohesion policies as a result of "territorial cohesion". It is stated that for research and evaluation of territorial implications of development projects it is necessar
...
y to apply suiable "strategic optics", among which are the improvements of TIA (Territorial Impact Assessment) tools of development policy for a territorial cohesion. It is assessed that a great number of general and sectoral policies have been stipulated in Serbia, Spatial Plan of the Republic of Serbia 2010‐2014‐2020. and Program of implementation of the Spatial Plan of the Republic of Serbia 2011‐2015, and that these strategic documents are mainly done in accordance with the European models in part of general approaches and insome sectoral domains. It is concluded: 1) from the standpoint of comprehensive territorial development and coordination of sectoral policies, they have not been compatible enough; 2) they have not been incorporated in SPRS in an adequate way; 3) they have not been adjusted to new contextual changes in the surroundings and in the country's economy, which are caused by prolonged economic and financial crisis, having that in most cases they don't offer long‐term solutions for the way out from the present difficult situation due to numerous development, structural, social, regional, and ecological problems; and 4) that steering mechanisms and recovery forces have typically not been elaborated, therefore their implementation in practice is linked to great uncertainty and risks. It is evaluated that determination of sectoral priorities in spatial planning documents is the main way for coordination of setoral and territorial policy development in Serbia, that such choice of priorities represent a "selective approach to coordination", and that more success would be achieved by development and implementation of institutional arrangements. It is concluded that changes are needed in integration of sectoral policies and projects within the framework of National Spatial Plan, i.e. needed are appropriate adjustments of strategic spatial planning in Serbia. According to empirical analyses regarding basic issues of adjustments of a part of sectoral policies with the strategic framewrk of SPRS, it is proposed a draft for improvement of integrating policies and projects within the framework of a National Spatial Plan, which presumes modernization ("Europeanization") of planning, as well as so‐called "multisectoral horizontal approach" and application of Regulatory Impact Analysis (RIA).
Keywords:
međusektorske integracije / koordinacija politika / teritorijalna kohezija / TIA- Territorial Impact Assessment / RIA - Regulatory Impact Analysis / multi-sektorski horizontalni pristup / PPRS - Prostorni plan Republike Srbije / intersectoral integrations / coordination of policies / territorial cohesion / multisectoral horizontal approach / SPRS - Spatial Plan of the Republic of Serbia
Source:
Obnova strateškog prostornog mišljenja, istraživanja I upravljanja u Srbiji – Knjiga 1, 2011, 1-38
Publisher:
Beograd: Institut za arhitekturu i urbanizam Srbije
Projects:
Note:
Urednici: Jasna Petrić, Miodrag Vujošević
Posebna izdanja 68