Urban and Suburban Preferences Decomposed for a Sustainable Synthesis
Authors
Petrić, Jasna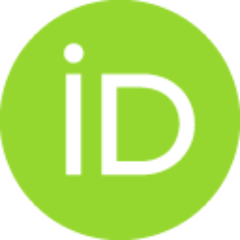 Conference object (Published version)

,
Glasgow Caledonian University, School of the Built and Natural Environment
Abstract
From a sustainable point of view, city living has a number of advantages over suburban living. In contrast to the normative ways of thinking that support the view that urban areas are sustainable and suburban are not, residential preference of people who are able to exercise their choice may demonstrate greater affiliation with suburban rather than with urban areas. This paper analyses the components of residential preferences (attachment, social and environmental context, physical planning issues, and residential mobility) in the two neighbourhoods of urban and suburban type, which are both attractive for the inhabitants. For the purposes of this analysis, the questionnaire survey was conducted on a sample of 246 residents in the West End of Glasgow and Bearsden. Eight hypotheses were developed and used to assess what aspects of residential preference may be linked to an acceptance of sustainable urban concept. Through a comparison between the same components of residential preference
...
in each neighbourhood, it is possible to substantiate which components are the weakest ones in the suburban neighbourhood and thus the ones that may encourage return to a city. Conversely, the findings on urban neighbourhood's strongest components of residential preference indicate this neighbourhood's ability to retain its present population, and therefore support sustainable way of practising residential choice.
Keywords:
Preferences / Suburban / Sustainability / Urban
Source:
Proceedings of The First Scottish Conference for Postgraduate Researchers of the Built & Natural Environment (PRoBE), 2003, 669-680
Publisher:
Glasgow : Glasgow Caledonian University, School of the Built and Natural Environment
Note:
Editors: Prof. Charles O. Egbu; Michael K. L. Tong