Residential Preferences Meeting Sustainable Urban Goals - An Analysis of the Variability of Urban and Suburban Preferences
Authors
Petrić, Jasna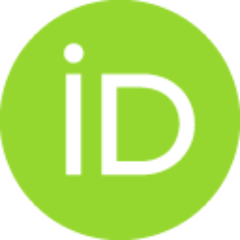 Contributors
Corcoran, Michael
Frey, Hildebrand
Doctoral thesis (Published version)

Abstract
Current planning policy in the UK, following the EU recommendations and sustainable development path, suggests a return to a more compact and less land consumptive urban pattern that places greater emphasis on higher densities, mixed uses, quality shared space and facilities, and public transport. Despite all the promotion of urban living, in reality people most commonly remain conservative in their residential choices and tend to prefer the type of living which offers them certain amenities and values they either cannot find or cannot afford within compact cities. Within the context of Glasgow, which has a steadily declining urban population, the research was focused on sustainability of neighbourhoods rather than on compact city as a sustainable solution. The assumption of this thesis was that sustainability of urban/suburban neighbourhoods is strongly related to their attraction to residents. The aim of the research was to determine the underlying factors that influence reside
...
nts in their choice of preferred neighbourhood of either urban or suburban type and to point out which (if any) of dimensions of urban/suburban preferences appear to be changeable. The empirical study involved a comprehensive questionnaire survey, which was conducted on the sample of 246 residents in the two comparable neighbourhoods in terms of high preference: the West End of Glasgow and Bearsden (Glasgow's suburban neighbourhood). The findings suggest that although there is a strong attachment to the residential neighbourhood in both case study areas, suburban residents in general place higher disfavour towards any residential mobility. The main contribution regards the development of a model for prediction of resident's total neighbourhood satisfaction, which may serve as an indicator of what people require from a sustainable residential environment.
Keywords:
sustainability / residential areas / residential preferences / Glasgow's West End / Bearsden / questionnaire survey
Source:
2003
Publisher:
Glasgow : Department of Architecture and Building Science, University of Strathclyde
Note:
Supervisors/ mentori: Prof. Michael Corcoran and Dr Hildebrand Frey.
U julu 2004. godine, odlukom Arhitektonskog fakulteta Univerziteta u Beogradu, br.01-964/2-6, dr Jasni Petrić je nostrifikovana diploma stečena u Velikoj Britaniji i izjednačena sa diplomom naučnog stepena doktora tehničkih nauka u oblasti arhitekture i urbanizma.