Privatizacija i održivi razvoj RTB Bor
Privatization and sustainable development of RTB Bor
Authors
Zeković, Slavka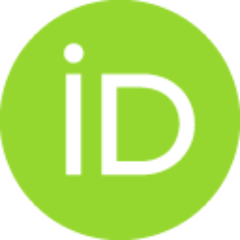 Conference object (Published version)

Abstract
U radu su razmatrani problemi privatizacije i mogućnosti održivog razvoja RTB Bor. Razvojni izgledi opterećeni su krupnim problemima, potenciranim tranzicionom depresijom. Prikazani su osnovni nalazi održivog razvoja rudarsko-topioničarskog basena Bor: da potencijali ne mogu biti racionalno iskorišćeni ako se nastavi sa sadašnjim trendom biskog nivoa korišćenja; neophodnosti ekološko-prostorne sanacije i prevencije ekoloških šteta, kao preduslova za novu razvojnu fazu. U perspektivama budućeg razvoja prostora postoji opasnost od potencijalno prekomernog i ekološki visoko-rizičnog korišćenja pojedinih resursa ukoliko se u strategiju razvoja i poslovanja restrukturiranog i privatizovanog preduzeća RTB "Bor" ne budu inkorporirali elementi evropskih politika razvoja rudarstva, industrijske politike i održivog razvoja.
In the paper are discussed problems of privatization and sustainable development possibilities of RTB Bor (Cupper Mine). Development perspectives are under the pressure of crucial problems, which are emphatic by transitional depression. There are shown key results of sustainable development of RTB Bor as follows: the resources can't be rational used if the trend of low level using continued; needs of environmental sanation and ecological damages prevention, as condition for the new developmental phases. In the perspectives of the future development of this area exists a danger from the excessive and ecologically highly risk using of resources if the elements of European policies of mining, industrial policy and sustainable development policy in development strategy of restructured and privatized company RTB "Bor" are not incorporated.
Keywords:
održivi razvoj / sustainable development / privatizacija / privatization / životna sredina / environment / restrukturiranje / restructuring
Source:
Zbornik radova "Ekološka istina" - Ekoist '07, 2007, 629-634
Publisher:
Bor : Tehnički fakultet u Boru Univerzitet u Beogradu
Funding / projects:
Note:
Urednik: Trumić Milan
Rad je publikovan u Zborniku radova naučno-stručnog skupa sa medjunarodnim učešćem "Ekološka istina" - Ekoist '07, Sokobanja, 27-30.maj 2007.