Neki problemi ex ante evaluacije održivog razvoja: primer RTB Bor
Some problems in the ex ante evaluation of sustainable development: the case of RTB Bor (Copper mine)
Authors
Zeković, Slavka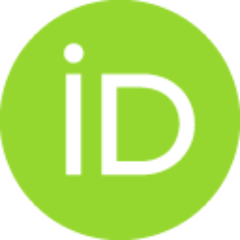 Vujošević, Miodrag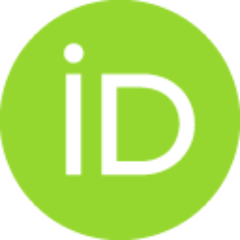 Conference object (Published version)

Abstract
Novije iskustvo u primeni metoda ex ante evaluacije plansko-razvojnih odluka upućuje da se u oceni tzv. ''teritorijalnog kapitala'' područja kombinovano primeni veći broj pristupa. U slučaju rudarsko-topioničarskog basena Bor, izvršena je preliminarna analiza potencijala i ograničenja ovog područja primenom SWOT analize, rudimentarne analize teritorijalnog uticaja (Territorial Impact Analysis, TIA) i grubog vrednovanja strateških prostornih uticaja (Strategic Spatial Impact Evaluation, SSIE). Rezultati ove evaluacije ukazuju na postojanje brojnih negativnih atributa (slabosti i opasnosti), kao i značajnih pozitivnih vrednosti (prednosti i mogućnosti). Borsko područje suočeno je s većim brojem razvojnih problema, ali oni ne moraju biti nepremostivo razvojno ograničenje u narednom periodu.
A more recent experience in the implementation of the ex ante evaluation methods for development planning decisions directs to the utilization of various approaches in the assessment of the so-called ''territorial capital'' of an development area. In the case of the RTB Bor (a copper mine area), a preliminary analysis of its development potential and limits have been undertaken, combining a number of elements of a SWOT analysis, a rudimentary Territorial Impact Analysis (TIA), and a sketchy Strategic Spatial Impact Evaluation (SSIE). The findings indicate to a large number of positive factors, as well as to a large number of negative ones. Provided appropriate steps are timely undertaken, the negative factors need not ultimately prove to represent the insurmountable hindrance to that end.
Keywords:
kombinovane evaluativne tehnike / procena teritorijalnog kapitala / održivi razvoj / combined evaluative techniques / territorial capital assessment / sustainable development
Source:
Zbornik radova "Ekološka istina" - Ekoist '07, 2007, 613-619
Publisher:
Bor : Tehnički fakultet u Boru Univerzitet u Beogradu
Funding / projects:
Note:
Urednik: Milan Trumić
Rad je publikovan u Zborniku radova naučno-stručnog skupa sa medjunarodnim učešćem "Ekološka istina" - Ekoist '07, Sokobanja, 27-30.maj 2007.