Uticaj tehničkog progresa na regionalni razvoj industrije Jugoslavije
The impact of technological progress on regional development of industry in Yugoslavia
Authors
Zeković, Slavka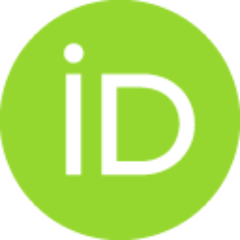 Article (Published version)

Abstract
Having in mind that technological progress is main determinant of regional long-term economic development, the research attempts to establish the impact of extensive and intensive factors on industrial development in Yugoslav republics and provinces for the period from 1956 to 1986. In this paper was implemented methodological approach which, besides analysis of the impact of technical progress on wider territory, enable regional comparisons of its role in industrial development, depending on the function of extensive and intensive developmental factors. Classification of regions (republics and provinces) was done according to the dynamics and type of growth as follows: regions with stormy, intensive, extensive and stagnative growth. Different level of technical progress in Yugoslav regions and its impact on industrial growth enable region typology creating.
Имея в виду, что технический прогресс является основным фактором, определяющим регионального долгосрочного экономического развития, исследование утверждает влияние экстенсивных и интенсивных факторов на промышленное развитие в югославских республиках и покраин за период с 1956 по 1986 г. В этом документе применяется методологический подход который, кроме анализа влияния эффективности технического прогресса на широкoй территории, дает возможносты регионального сравнения его роли в промышленном развитии, в зависимости от функции экстенсивных и интенсивных факторов развития. Классификация регионов (республик и покраин) сделанно в соответствии с типом и динамикой роста следующим образом: регионы с бурным, интенсивным,экстенсивным и стагнантнны развитием. Различный уровень технического прогресса в югославских регионах делает возможность формирования типологии регионалного роста.
Keywords:
classification of regions (republics and provinces) in Yugoslavia / industrija / industry / regionalni razvoj / regional development / технички прогрес / technical progress / Jugoslavija / Yugoslavia
Source:
Industrija, 1989, 17, 2, 76-87
Publisher:
Beograd : Institut za ekonomiku industrije (Institute of industrial economics)
Belgrade : Economics institute
Projects:
Просторно и урбанистичко планирање
Note:
Нaучнo - истраживачки пројекат "Просторно и урбанистичко планирање", Пoдпројекат "Планирање развојa неразвијених општина", Републичка зajeдницa нaукe, Jугoслoвeнски институт зa урбанизам и становање и Aрхитeктoнски фaкултeт, Београд, 1988 - 1989.