Značaj rizika u planiranju teritorijalnog razvoja kolubarskog energetsko-lignitskog basena
Authors
Zeković, Slavka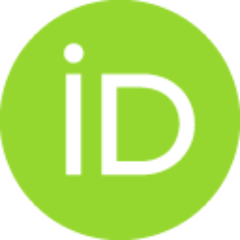 Conference object (Published version)

Abstract
U radu će se analizirati neke grupe eksternih i internih rizika i njihov mogući uticaj na budući teritorijalni razvoj kolubarskog energetsko-lignitskog basena, u periodu tranzicije. Razmatrano je nekoliko mogućih uticaja ključnih rizika – globalna finansijska i ekonomska kriza i njen uticaj na investicije u eksploataciji uglja; glavne strateške orijentacije u Strategiji razvoja energetike Srbije; ''acquis communautaire'' u oblasti energetike i ekološke zaštite, Ugovor o osnivanju energetske zajednice Jugoistočne Evrope, Kjoto protokola; politika cena uglja i električne energije; proces restrukturiranja i privatizacije JP EPS (Beograd) i PD "Kolubara" Lazarevac; primena Direktive Svetske banke o nevoljnom raseljavanju. Ukazuje se da evaluacija mogućih uticaja rizika na budući razvoj kolubarskog basena pokazuje da se oni moraju uključiti u donošenje korporativnih odluka kao i u donošenje urbanističkih i prostornih planova na lokalnom i regionalnom nivou. Ocenjuje se da nova razvojna faza
...
mora ravnopravno uvažavati tržišna kretanja, kao i evropske standarde koji proističu iz obaveza koje je preuzela Srbija.
In the paper will analyse some group of the external and internal risks and their possible impact on the future territorial development of the Kolubara eneregy generation and lignite basin in the transition period. A few possible impacts of the key risks were considered – the global economic and financial crisis and it influence to investments in coal exploitation; the major strategic orientations in Serbia's energy supply; ''acquis communautaire'' in the energy field and environmental protection and planning and The Energy Community Treaty of South East Europe, the Kyoto Protocol; the price policies on coal and electric energy; the restructuring and privatization process of the public enterprise "EPS" (Belgrade) and PD "Kolubara", Lazarevac; the implementation of Operational Directive WB of Involuntary Resettlement. Paper indicates that an evaluation of possible impacts of risks on the future development of Kolubara basin shows that these impacts must be included in the corporative de
...
cision and urban and regional plans. It is appreciated that the new development form has to equally respect market movement and the European standards proceeded from the international obligations that Serbia verified.
Keywords:
rizici / održivi teritorijalni razvoj / energetsko-lignitski basen / aquis communautaire / energetska politika
Source:
Alternativni izvori energije i budućnost njihove primjene, 2010, 145-151
Publisher:
Podgorica : Crnogorska akademija nauka i umjetnosti, Odjeljenje prirodnih nauka
Funding / projects:
Note:
Urednik: Momir Đurović
Rad je prezentovan na naučnom skupu održanom u Budvi, 8. i 9. oktobra 2009. godine, u organizaciji Crnogorske akademije nauka i umjetnosti
Crnogorska akademija nauka i umjetnosti: Naučni skupovi, knj. 102. Odjeljenje prirodnih nauka, knj. 14