Forms of urban growth in South-Eastern Europe: transitioning towards urban resilience and sustainability. Volumen 2
Contributors
Vujošević, Miodrag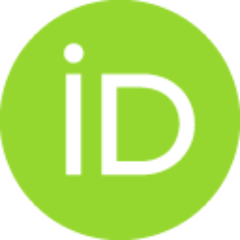 Zeković, Slavka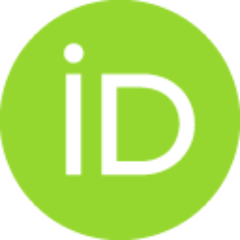 Book (Published version)

Abstract
The book/Compendium (Volume II) presents the results of the research carried out within the scientific project Transition towards Urban Resilience and Sustainability (TURaS) funded by the Seventh Framework Programme (Grant agreement no: 282834) of the EC. It is the second volume of the book Forms of urban growth in Southeast Europe – transitioning towards urban resilience and sustainability. The purpose of the volume is twofold: first, to present the contributions and achievements of the IAUS TURaS team related to WP5 of the TURaS Project (deliverables, specific aims, tasks, etc.), and second, to contribute to the guidelines for controlling urban sprawl and the strategic governance of resilient and sustainable urban development. This research was carried on over a period of almost five years (2011-2016), within the framework defined by the general and specific aims and goals of the TURaS Project. The TURaS Project has created some innovations, urban transition strategies and new guidan
...
ce tools and mechanisms in fields such as: climate change adaptation, urban sprawl, collaborative decision-making related to building urban resilience, improving communication among the actors involved, the promotion of adaptive governance and new green infrastructure. The research focused on the following themes, issues, and tasks: 1) Comparative research on urban sprawl in the metropolitan regions of Belgrade, Rome and Sofia, from a past, present and future perspective, by means of applying of appropriate ICT tools; 2) Research on the urban preferences, attitudes and motives of citizens; 3) Research on urban migrations and broader urbo-demographic dynamics; 4) Analysis of legislation and strategic documents on urban and regional development; 5) Market analysis and research on the relations between planning and market instruments; and 6) Policy measures and instruments for the control and limitation of urban growth and urban sprawl, and concomitant recommendations, guidelines and policy tools for local development authorities and the public at large regarding the monitoring and evaluation of urban growth and sprawl. The contributions are presented here as original papers, as selected parts of already published original papers (mostly abstracts and conclusions), or as recently reworked, amended, revised or corrected reports, etc.
Keywords:
urban development / urban sprawl / urban land policy and tools / Southeast Europe
Source:
2016
Publisher:
Varna : Varna Free University, Bulgaria
Belgrade : Institute of architecture and urban& spatial planning of Serbia
Funding / projects:
Related items
Showing items related by title, author, creator and subject.
Зековић, Славка; Бакић, Олгица

(Београд : Институт за архитектуру и урбанизам Србије,

1997

)

Zeković, Slavka; Maričić, Tamara; Vujošević, Miodrag

(Varna: Varna Free University, Belgrade : Institute of architecture and urban& spatial planning of Serbia,

2016

)

Maksin-Mićić, Marija

(Institute of Architecture and Urban and Spatial Planning of Serbia,

2008

)