How easy we lost community with the loss of common area?
Kako smo izgubili zajednicu kroz gubitak zajedničkih prostora?
Authors
Brankov, Borjan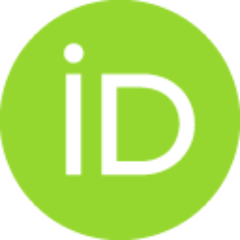 Conference object (Published version)

Abstract
Architecture is dynamically changing with economic, social, and cultural shifts. The change is more frequent and dynamic and in the past 100 years, with architecture seen as a tool to minimize the economy and housing shortage crisis after both World wars and soon after become part of new futuristic concepts in the 1960s. Architecture is a strong element in connecting people or separating them. Living concepts, especially in the second half of the 20th century, tended to adequately respond to the change of family over time through new ideas in the housing. From the extended family with more generations under one roof to basic family (parents + children) and individuals - the primary community directly depends on the neighbors, especially in the form of housing that developed during the 20th century - multi-family housing. Residents joining building community directly depends on activities they perform together, whereby group activities are positioned in common areas of the building.
...
However, at the end of the 20th and the beginning of the 21st century, there is a significant degradation of common areas. The whole act of collectivity is reduced to necessity and the apartment becomes again a capsule for the user. In Serbia, at the end of the 20th century, common areas of the building are neglected and repurposed and users have lost part of their housing and the quality of the community. There is a need for common ground, a base space, where people in one building can build their community and relationships. It turns out that today's community in building gathers only when they have a common problem. An important question is how to stimulate the user to use and care about something other than his dwelling?
Keywords:
community / housing / multi-family housing / 20th century / 21st century / Serbia / common area / collectivity
Source:
BETA competition Timisioara Architecture Biennial (BETA), 2020
Publisher:
Timișoara : Romanian Order of Architects – Timiș Territorial Branch