Evaluacija građevinskog zemljišta: preporuke za lokalni razvoj
Authors
Zeković, Slavka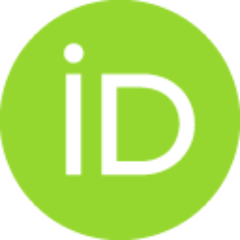 Book part (Accepted Version)

Abstract
U radu se razmatraju regulatorni okvir, novi pristupi i metode evaluacije građevinskog zemljišta kao dela fizičkog teritorijalnog kapitala gradova, instrumenti zahvatanja njegove uvećane vrednosti, kao i empirijska iskustva u Srbiji. Privatizacija najvrednijeg teritorijalnog i ekonomskog kapitala Srbije regulisana je Zakonom o planiranju i izgradnji (čl. 99-103) koji nije sui generis, bez prethodne restitucije, kao i podzakonskim aktima. Privatizacija gradskog građevinskog zemljišta "na mala vrata" odvija se uvođenjem konverzije prava korišćenja građevinskog zemljišta u pravo vlasništva (sa i bez naknada) za različite kategorije društvenih aktera (uključujući ranije privatizovana društvena preduzeća koja su pribavila građevinsko zemljište u procesu privatizacije preduzeća). Podzakonska akta i drugi propisi nisu omogućili produktivne efekte utvrđenih načina za procenu tržišne vrednosti građevinskog zemljišta, što je otvorilo brojna imovinsko-pravna, sociopolitička, ekonomska, razvojna,
...
institucionalno-organizaciona pitanja restitucije i druga pitanja u oblasti strateškog urbanog planiranja, upravljanja i kontrole korišćenja ovog resursa u gradovima. U radu su date preporuke za poboljšanje metodologije procena nepokretnosti: principi, faktori, novi tržišno-ekonomski pristupi, kao i metode procena i evaluacije građevinskog zemljišta. The paper discusses the regulatory framework, new approaches and methods of evaluation of building land as part of the physical territorial capital of cities, the instruments of capture its added value, as well as the empirical experience of privatization of the most valuable territorial and economic capital of Serbia. This field is regulated by the Law on Planning and Construction (art. 99-103) that is sui generis, without restitution, as well as the by-laws. Privatization of urban construction land "on back door" is carried out by introducing the conversion of land-use rights into property rights (with or without compensation) for different categories of stakeholders (including the previously privatized social enterprises which are obtained a building plot in the privatization process). By-laws and other regulations are not made productive effects in assessment or appraisal the market value of buildable land, which has opened a number of property-legal, socio-political, economic, developmental, institutional, organizational, issues of restitution and other issues in the fields of strategic urban planning, management and land-use control in cities. The article offers recommendations for improving the methodology of assessment& appraisal the real estate: principles, factors, new market-economic approaches, and methods of assessment and evaluation of building land in Serbian cities.
Keywords:
evaluacija građevinskog zemljišta / konverzija prava korišćenja u pravo svojine zemljišta / privatizacija građevinskog zemljišta / metode vrednovanja i procene vrednosti građevinskog zemljišta / porez na uvećanu vrednost zemljišta / lokalni razvoj
Source:
Strukturni i delatni potencijal lokalnog razvoja, 2014, 83-103
Publisher:
Beograd : Sociološko udruženje Srbije i Crne Gore, Institut za sociologiju, Filozofski fakultet Univerziteta u Beogradu
Funding / projects:
Related items
Showing items related by title, author, creator and subject.
Bezbradica, Ljubiša; Pantić, Marijana; Gajić, Aleksandra

(Serbian Soil Science Society,

2019

)

Pantić, Marijana; Milijić, Saša; Živanović Miljković, Jelena

(Niš : Faculty of Civil Engineering and Architecture, University of Niš,

2018

)

Živanović Miljković, Jelena; Pantić, Marijana; Bezbradica, Ljubiša

(Rome : European Center of Sustainable Development,

2019

)