Urban Land Use Regulation In Serbia: An Analysis Of Its Effects On Property Rights
Authors
Živanović Miljković, Jelena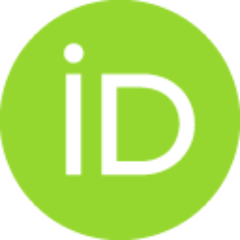 Book part (Published version)

Abstract
The paper provides a systematic, qualitative and critical analysis of the regulatory framework in the management, planning and use of urban construction land in Serbia and its effects on property rights. It explores and highlights – in current domestic research in the field of spatial planning – the insufficiently investigated aspects of the impact of urban land use regulation on urban land property rights. In the period after the Second World War, parallel with a variety of changes in urban land regulations, property rights regarding urban land in Serbia were accompanied by redistributions and transformations, supported by different legal measures (confiscation, nationalization, expropriation etc.). Recent changes, typical for the post-socialist transition period, have caused a new transformation in property rights and relate to the reattribution/redefinition of property rights, and the privatization and restitution of urban construction land. Taking into account the socio-historical
...
and contemporary social context, in terms of the facts, the paper presents changes in property rights regimes concerning urban construction land that were created under the influence of various urban construction land regulations, with a pronounced regulatory role of spatial and urban planning. The starting observation that land use regulations affect property rights on land is examined and confirmed. The results of this analysis present a framework for urban land use regulations that affect property rights on urban land in Serbia.
Keywords:
urban construction land / regulation / property rights / Serbia
Source:
A Support to Urban Development Process, 2018, 129-147
Publisher:
Lausanne, Switzerland : École polytechnique fédérale de Lausanne (EPFL) Cooperation and development center (CODEV)
Belgrade, Serbia : Institute of Architecture and Urban & Spatial Planning of Serbia (IAUS)
Funding / projects:
Support to Process of Urban Development in Serbia (SPUDS) no. 160503 financed by the Swiss National Science Foundation (SNSF)
Note:
Editors: Jean-Claude Bolay, Tamara Maričić and Slavka Zeković
Rad je rezultat i bilateralnog istraživačkog projekta "Support to Process of Urban Development in Serbia" (SPUDS), No. 160503 http://p3.snf.ch/Project-160503, 2015-2018, u okviru SCOPES programa uz finansijsku podršku Swiss National Science Foundation.