Post-socialist urban financialization: Flexibilization of urban norms and commons, or just a new assetization game?
Authors
Zeković, Slavka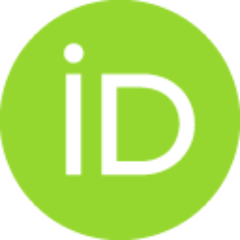 conferenceObject (publishedVersion)

Abstract
The paper analyzes the expansion of neoliberal financialization in urban (re)development in the post-socialist context of Serbia. After the year 2000, the transitional changes and the establishing of the post-socialist institutional framework have created conditions for attracting foreign direct investments, predominantly in the services sector and urban real estate. Due to the global financial crisis and the collapse of the real estate bubble (2008), this sector is rapidly recovering and developing, thanks to the state support. The introduction of new regulations in financial activities with a role to neutralize the speculative tendencies at the market was largely absent, which is especially reflected in the urban (re)development. The galloping urban financialization has been fueled by growing interests of capital in the real estate sector. The financialization would have been almost impossible without the arrival of the world's leading real estate investment trusts and the investment
...
of international capital in housing, commerce space, offices, and urban land. The urban financialization, especially housing financialization, is a dominant and the fastest growing activity that uses new financial instruments and products. It is considered driving force of financial capitalism in urban redevelopment through extraction and monetization of the values of urban commons. The paper explores the financialization of urban real estate under the patronage of post-socialist state. We apply a comprehensive empirical analysis of financialization from a multi-scalar perspective: using available indicators (at the national scale); and using a panoramic view on several large urban projects in Belgrade (at the local level). Our findings indicate that financialization was accompanied by a strong appropriation and erosion of urban commons and norms, as well as a new assetization game. Given the lack of research on financialization in Serbia, we propose some improvements regarding the control of the urban financialization, planning and governance in line to the UN Guidelines, as well as the global financing approach in the new economy.
Keywords:
Urban financialization / urban redevelopment / flexibilization of urban norms / assetization of commons / urban planning and governance / post-socialist context
Source:
Book of Abstracts, AESOP Annual Congress "Space for Species: Redefining Spatial Justice", Track 13: Politics, 25-29 July, Tartu, Estonia, 2022, 34, 1, 874-875
Publisher:
Association of European Schools of Planning/AESOP
Reading, UK : University of Reading
Tartu, Estonia : Estonian University of Life Sciences
Tallinn, Estonia : Tallinn University
Funding / projects:
Related items
Showing items related by title, author, creator and subject.
Zeković, Slavka; Maričić, Tamara; Vujošević, Miodrag

(Varna: Varna Free University, Belgrade : Institute of architecture and urban& spatial planning of Serbia,

2016

)

Зековић, Славка; Бакић, Олгица

(Београд : Институт за архитектуру и урбанизам Србије,

1997

)

Zeković, Slavka; Vujošević, Miodrag; Bolay, J.-C.; Cvetinović, Marija; Živanović Miljković, Jelena; Maričić, Tamara

(Institute of Architecture, Urban & Spatial Planning of Serbia,

2015

)