External economies of development and environment
Eksterne ekonomije razvoja i životna sredina
Authors
Zeković, Slavka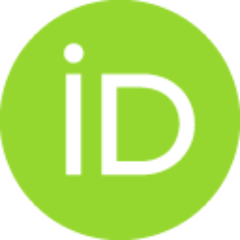 Article (Published version)

Abstract
In the paper external economies are discussed in the relations with sustainable development and environmental economics. The aim of this paper was to demonstrate the term, forms and sources of externalities (external economies) and their impact on the environmental costs growth. The central issue of this paper is the relationship between the external economies and environment, linked to the concept of the sustainable development and rational use of natural resources. External economies are limited with difference between free goods and economical goods. They have progressive trend, specially external diseconomies. As a conclusion there are a needs to incorporate and internalize environmental costs in the product management at the companies and strategic levels in regard with the principle 'polluter pay', 'consumer pay' and the precautionary principle. Starting from that point of view, the paper proposed a set of instruments within the developing and production process: different cost/b
...
enefit analysis (Life-Cycle Cost Analysis, estimation of physical damage costs damage or risk avoidance payments, property and value change), consumer surplus calculations, compensation estimation), environmental impact assessment, cleaner production analysis and application ecological standards ISO 14000 and ISO 9000.
Pojam eksternih ekonomija obuhvata međuzavisnost između društvenog ekonomskog sistema i životne sredine, odnosno između ljudskih aktivnosti i okruženja. Suština nastanka eksternih ekonomija proističe iz razlika između slobodnih, prirodnih ('ekoloških') dobara i ekonomskih dobara, tj. konceptualizacije ekonomskog i ekološkog razvoja. Zaključuje se da antropocentrični pristup ekonomskom razvoju favorizuje zadovoljenje ljudskih interesa - minimizaciju ulaganja i maksimizaciju rezultata, na račun prirodnih dobara, dok biocentrični pristup afirmiše očuvanje prirodnih dobara i životne sredine. Zaključuje se da su prioritetu oni eksterni efekti koji proističu iz: delovanja ključnih povratnih sprega privrednog sistema (delatnosti, grana, pojedinih preduzeća), prirodne sredine i uslova i društvenog okruženja. Od čvrstine i intenziteta povratnih veza i međusobnih uticaja između privrednog razvoja i njegovog prirodnog i društvenog okruženja, domaćeg i internacionalnog, zavisi kakvi će biti ekster
...
ni efekti. Ocenjuje se da će uticaj eksternih ekonomija na privredni razvoj, društvenu akumulaciju i/ili profit preduzeća, ubuduće da budu sve veći. Ekološki troškovi nastali zbog eksternih disekonomija razvoja, mogli bi da imaju uzlazni trend, ukoliko se ne preduzmu adekvatne mere i akcije. U skladu sa konceptom održivog razvoja, internalizacija eksternih efekata razvojnih (proizvodnih) procesa moguća je uključivanjem ekološkog troška u proizvodni menadžment, prema principu 'zagađivač plaća' ili 'korisnik plaća'. Zbog toga se sugeriše primena preventivnog, integralnog pristupa zaštiti životne sredine, u kome su ekološki troškovi deo ukupnih proizvodnih troškova. Polazeći od ovih opredeljenja, zaključuje se da je potrebno iznaći način kako legitimno utvrditi obim i vrstu ekonomskih ekonomija i kako ekološku regulativu (posebno regulativu EU) učiniti obavezujućom za preduzeća (npr. primenu proizvodnih standarda ISO 9000 i ekoloških standarda ISO 14000).
Keywords:
external economies / environmental costs / development
Source:
Industrija, 1998, 24, 1-4, 123-138
Publisher:
Economics institute, Belgrade